The company's upcoming 1 million-square-foot data center facility in Goodyear will be its largest in North America.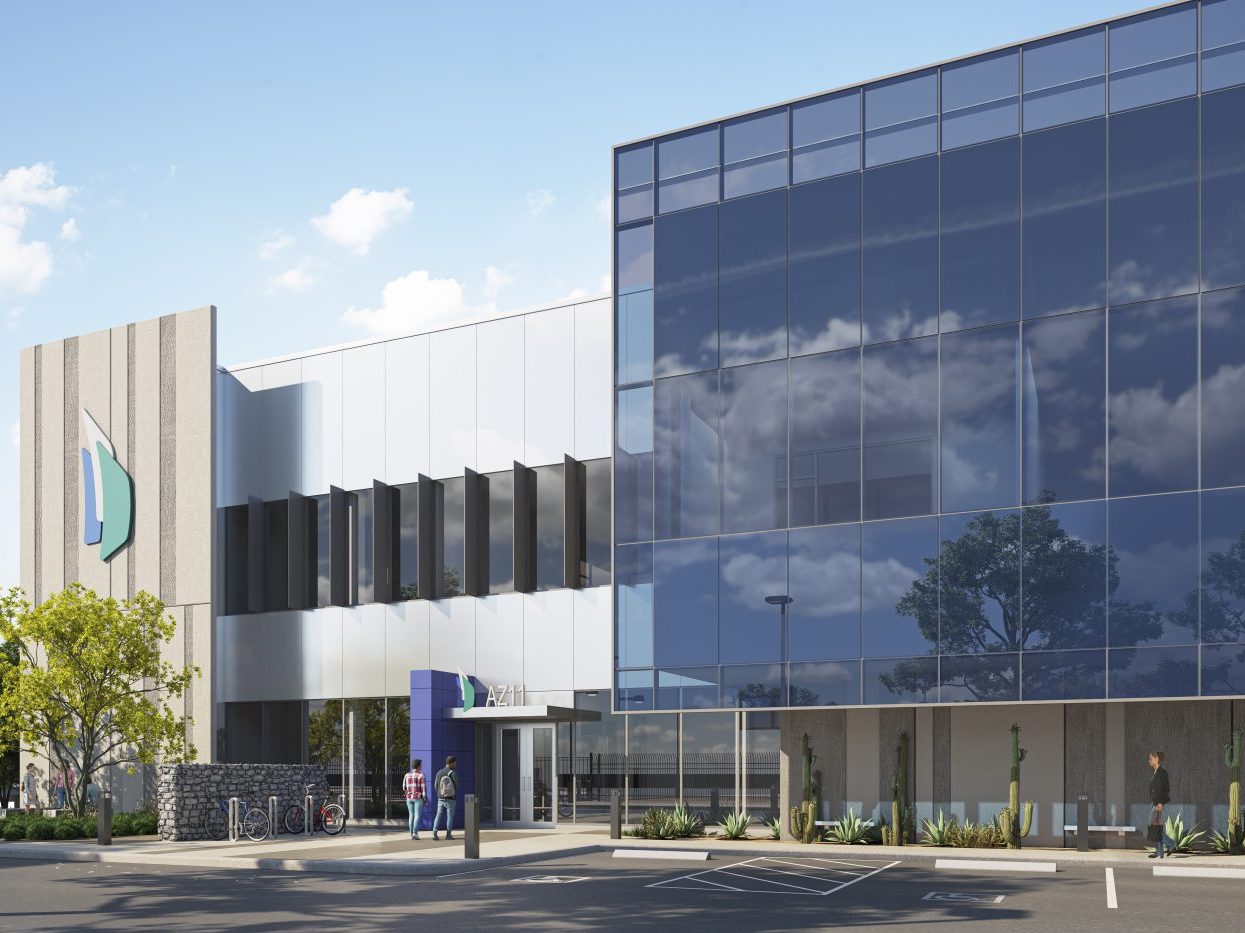 Vantage Data Centers has topped out construction on its first metro Phoenix facility. The data center is the first of three planned within a 50-acre campus in Goodyear's Bullard tech corridor and will provide 32 MW of critical IT capacity.
The Digital Bridge-backed hyperscale provider first announced the project in 2019, when it acquired the land for the campus, hiring Layton Construction Co. as general contractor. Vantage is planning a 1 million-square-foot campus in Goodyear, slated to offer 160 MW once fully operational—it will be the company's largest such facility in North America, and second only to its Cardiff, U.K., campus (at 270 MW) globally.
Located on the southeastern corner of Van Buren Street and South Bullard Avenue, the data center is expected to become operational in the second quarter of 2022. The single-story building comprises 800,000 square feet of leasable raised floor space and offers multiple options for power densities, averaging 250 W per square foot.
Expansion plans continue
The provider aims to offer an alternative to the space-constrained Silicon Valley and attract a diversified set of customers to its campus. Vantage is focused on sustainability features for the upcoming facility, including a cooling system that reduces overall energy use and utilizes no ongoing water. The company aims to reach net zero carbon emissions across its entire portfolio by 2030.
Low power costs and a business-friendly environment are part of the main attractions of the Phoenix market, according to Vantage executives. The state of Arizona offers significant tax incentives for data center developments. In Maricopa County, where Vantage's development is situated, an investment of $50 million is required to qualify for incentives. In April, Arizona legislators extended the provisions through 2033.
After growing its Silicon Valley footprint earlier this year, Vantage also set its sights on global expansion possibilities. Over the past three months, the provider made its first acquisitions in Asia-Pacific markets, as well as Johannesburg, leveraging more than $1.5 billion from its investment partners.